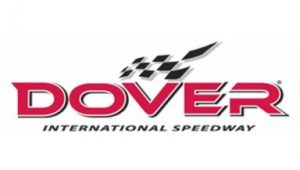 This article was originally published on the Dover International Speedway website on September 28, 2017. View the original article here.
An experience of a lifetime, combining the latest medical and engineering breakthroughs, was the reward for several race fans suffering from severe spinal cord injuries on Thursday as Furniture Row Racing and Dover International Speedway hosted a Neurogroove Race Day event at the Monster Mile.
Martin Truex Jr., the Monster Energy NASCAR Cup Series points leader, gave rides in a two-seat Toyota Camry adaptive race car, donated by Furniture Row Racing, to about 10 military veterans and civilians stricken with spinal cord injuries. Some paraplegics were also able to drive the car, using special hand controls linked to the accelerator and brake.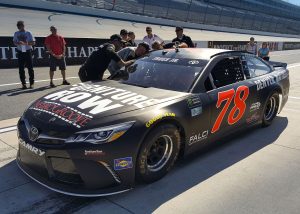 "It was awesome, a heck of an experience," said Jason Doyle, 29, of Mooresville, N.C., who received a ride from Truex on Thursday. "I never thought I'd get to do something like this. I didn't know something like this was possible."
Doyle is a patient of Dr. Scott Falci, the chief neurosurgeon at Craig Hospital in Denver, and founder of Falci Adaptive Biosystems, a nonprofit organization dedicated to helping those with neuromotor disabilities increase their ability to control and interact with their environment.
Combining with partners from the U.S. Air Force Academy, FalconWorks and Princeton University, Falci's organization has worked to create race cars able to be operated, driven and enjoyed by those with severe spinal cord injuries. Falci's group has held events at tracks throughout the country since 2013.
"This is just a wonderful day," Falci said. "I haven't seen a track like this before. [Years ago] we were just in a garage trying to build a car. Now, we're here at a full-size race track. It's just leaps and bounds from where we started."
Truex greeted the event participants before they hit the track after they listened to a presentation on the genesis of NeuroGroove projects. He then gave many participants a close-to full speed ride in the special Furniture Row Toyota. Doyle said after his ride that Truex said he was going at a pace about 4 seconds slower than a typical NASCAR driver would attack the track, which corresponds to a lap between 130-140 mph.
"This was a great time to come out here," said Truex, who will race in the "Apache Warrior 400 presented by Lucas Oil" Monster Energy NASCAR Cup Series playoff race at Dover International Speedway on Sunday, Oct. 1. "When you are just up in the stands, or even standing on pit road, you can't do justice [to the speed]. I think it was a shock and a surprise to everyone what speeds are possible. This was a great time to come out here and hopefully we turned a few people into new fans."
The Sept. 29-Oct. 1 NASCAR tripleheader weekend also includes the "National Fallen Firefighters Foundation 125 presented by Carl Deputy And Son Builders" NASCAR K&N Pro Series East race on Friday, Sept. 29 and the "Use Your Melon. Drive Sober 200" NASCAR XFINITY Series playoff race on Saturday, Sept. 30.